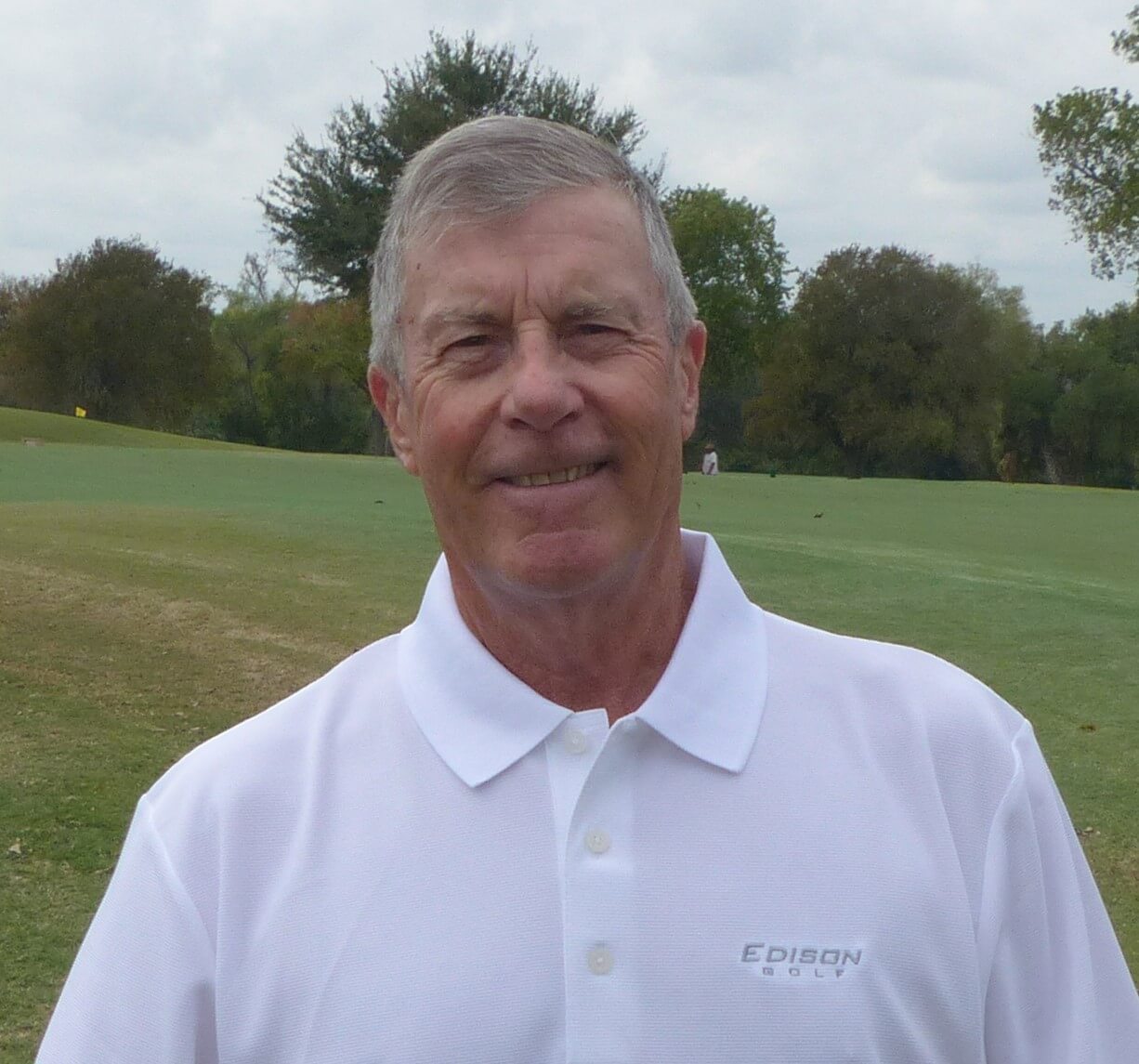 My Life's Work.
Hello, I'm Terry Koehler, Founder of Edison Golf. For the past 30+ years, I've focused on how to make wedges perform better . . . but not for tour players. My focus has always been on the way millions of golfers like you play the game. 
I've put traditional 'tour design' wedges on the swing robot and watched hundreds of golfers hit shots on a launch monitor.  That has proven to me that the 'tour design' wedges you've always played might be OK for the game's elite players . . . but they sure don't work for you.
I'll come right out and tell you the EDISON 2.0 wedges are my best work ever . . . and better than anything else on the market today. 
A bold claim?  Sure.  But we'll back it up with our 100% Risk Free Trial so you can see "The Edison Difference" for yourself.
They Look Different So They Can Play Better
Better performance has always come in a different-looking package. The original metal woods? The Ping® Anser®…. Big Bertha®… hybrids. Progress and revolution always look different.
Form follows function, and the distinctive EDISON 2.0 back design delivers the most efficient distribution of mass of any wedges ever.  More forgiveness translates to improved distance control, with enhanced spin, and extraordinary feel a bonus.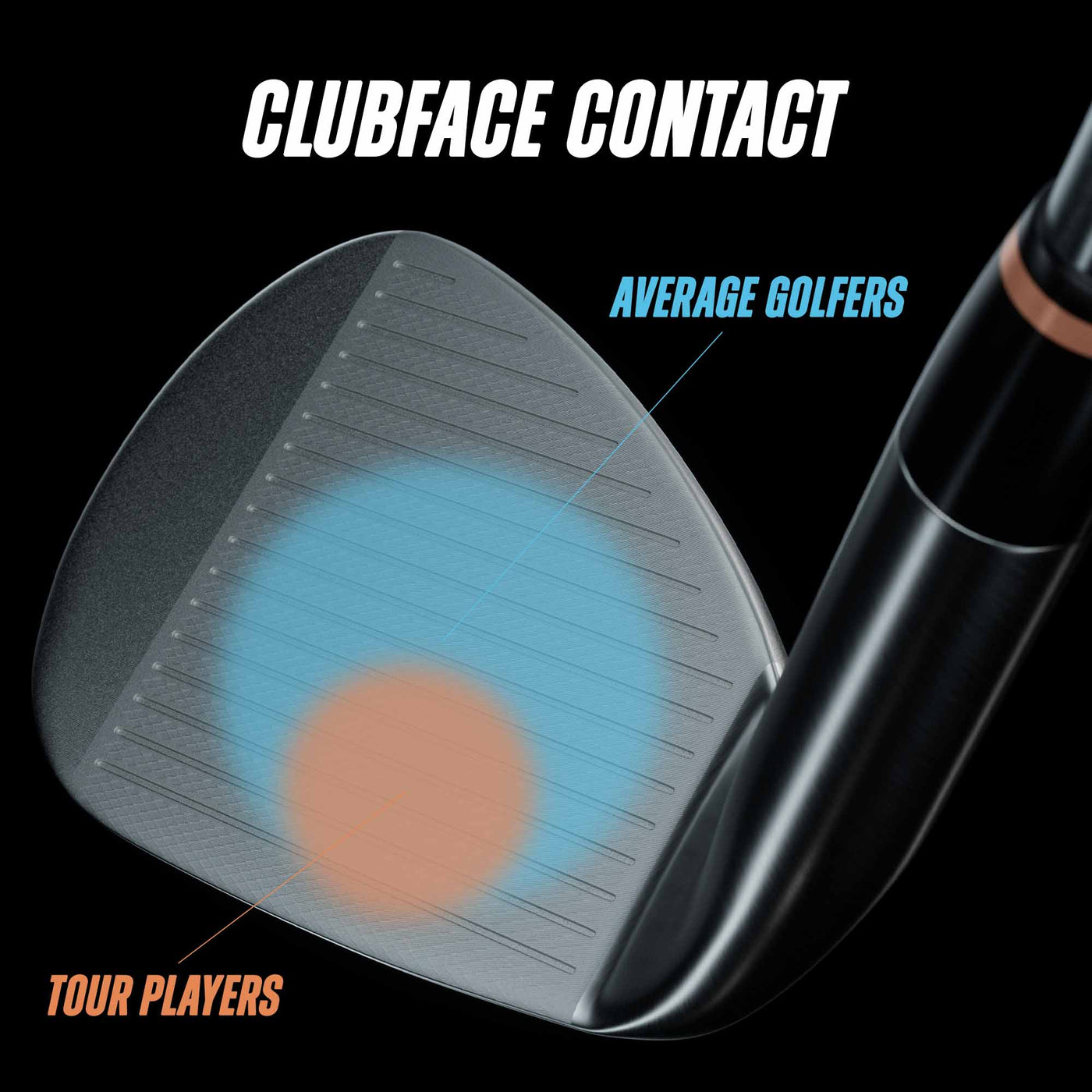 It Really Is Your Wedges' Fault
Elite players spend countless hours learning how to hit their wedge shots between the 2nd and 5th grooves, creating a visible wear pattern about
the size of a penny. 
But your impact pattern is likely closer to the size of a half dollar and centered a few grooves higher on the face. And mainstream wedges have never been designed for the way you play the game.
But that's exactly what drove the design of the EDISON 2.0 wedges. The most efficient distribution of clubhead mass in the category delivers unmatched distance control and forgiveness for any level golfer – with added spin a likely bonus.
This new finish is more water repellent than the original, meaning wet conditions won't rob your shots of spin.
Read More
The high mass was most evident on 30- to 50-yard partial shots, with low trajectory and hop 'n stop spin.
Read More
Both high and low bounce areas are built into the wedge for maximum versatility and performance across a variety of swing paths.
Read More
The Edison 2.0 wedge … expands the company's original idea of putting more weight higher behind the face to increase distance consistency.
Read More
Testing has definitely shown the flatter trajectory compared to more 'traditional' weighted wedges and impressive spin jumps.
Read More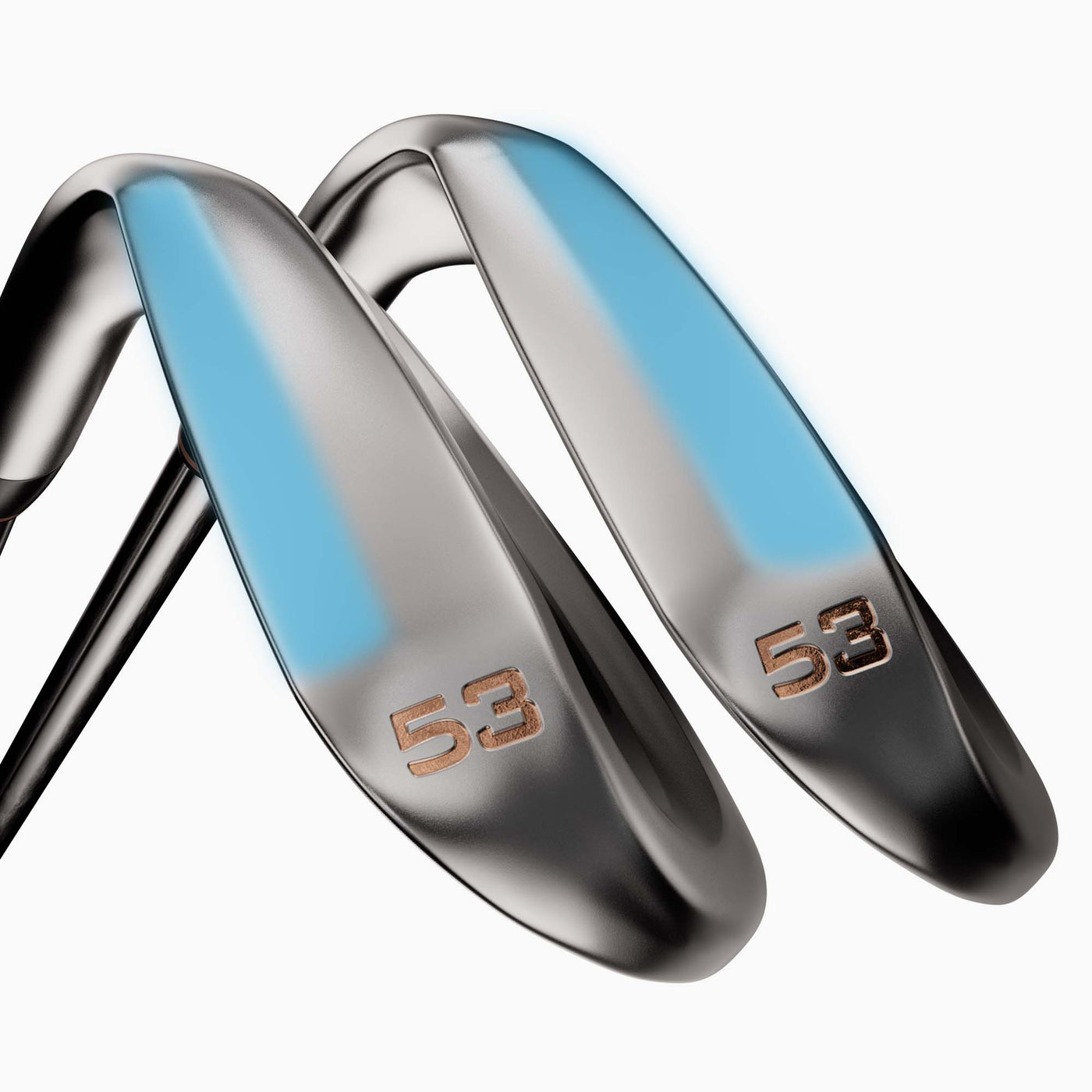 The Most Versatile Sole In The Category
You never what your next wedge lie will look like… and who takes the same size divot every time? That's why any specialized sole grind will be totally wrong much of the time.
Our patented Koehler Sole design has been proven by thousands of golfers for over 30 years to handle every shot you might face. Blending a high bounce angle in the front of the sole with a low bounce angle on the rear portion makes your EDISON 2.0 wedge ready for any lie you find and any swing you make.
It's the most versatile sole ever put on a wedge.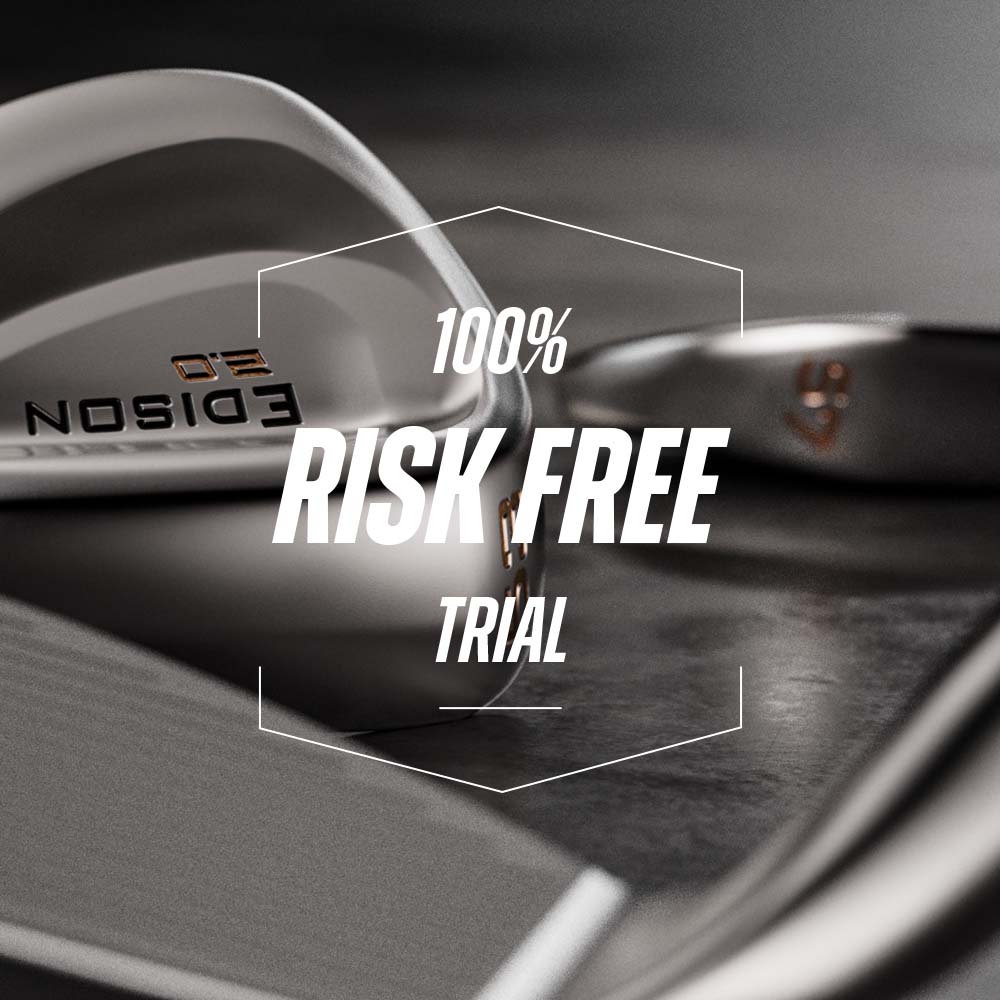 Try Edison Wedges 100% Risk Free
The only way to truly test a wedge is to spend time with it. Not just a few shots on the range or in a hitting bay, but under actual playing conditions. Do that with an EDISON 2.0 wedge, and you'll be hooked.
So why not let us build you one to take to your course for a few rounds to see this performance for yourself? If after a few rounds you're not convinced the EDISON 2.0 wedge is better for your game, we'll buy it back.